Heartfelt Farewell Wishes
It's never easy to say goodbye to those who are close to us. Especially when our employees and colleagues are about to leave the company, when our professors are about to retire, and when our friends are about to move away from us. However, we must now bid them farewell.
As a result, it's preferable to bid them farewell with some emotional expressions of gratitude, as well as some sweet thank-you phrases. We can wish them luck in their new role as textual content creators. Here are some sample farewell notes to send with love and care to your loved ones. These are the nicest parting wishes and messages you'll ever find, whether it's for your friends or colleagues, your boss or trainer!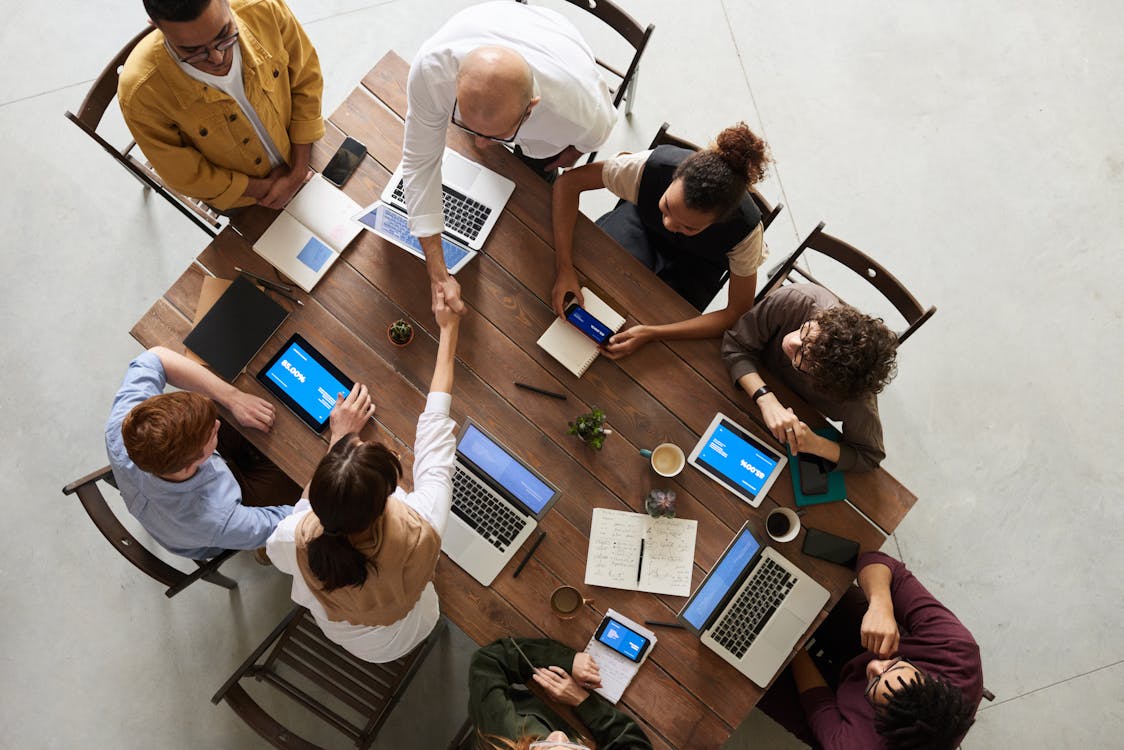 Farewell Message for Boss
You were not only a boss to us, but you were also a great leader who always knew what motivates his employees best! Farewell to you!
You made us believe in ourselves. No one could guide us more successfully than you. It's hard to bid you farewell for us. But you'll be missed for sure!
As you leave us today, let us tell you that you were the best guardian for us and always will be. I wish you all the best in your new life!
We feel lucky to have worked under your supervision. Your guidance will be missed every day by each one of us. Farewell!
Anyone can be a boss. But few know how to become a leader. You were one of those few. Today we say goodbye to an amazing leader!
Heartfelt Farewell Messages For Your Employees and Co-workers
I have learned a lot from you during your time here. I wish you all the success for the future and I know you will rock in that new position. Thank you and farewell!
I am seriously going to miss you here. Best of luck with your new endeavor and the never-ending adventures. See you soon!
In addition to being a colleague, you have been a great friend at work. I am lucky that we worked together. Let's be in touch always
This is a whole new and exciting opportunity for you. We still cannot believe that you will be leaving us. Good luck out there and please keep in touch.
Your decision-making skills have always inspired me to be at your level. Farewell and good luck, sir!
Your contributions to this organization have been immense and tremendous. Hope you keep doing your good work in your next job as well. It was a pleasure working with you. Goodbye, my friend!
Being a manager can be hard but your performance always made my work easy. We are really going to miss your work here. All the luck and good wishes for your future!
The monthly targets and performance which you achieved here were amazing. You set the standards to another level here. With a heavy heart, we bid you farewell!
Your support and encouragement during the difficult and the good times were inseparable. We'll share nothing but all the good memories of you here. All the best for your future endeavors!
[Name], thank you for your patience, kindness, and the love you shared. We learned a lot from you. All the best in your new job!
Having a friend like you in the workplace is a gift. Bidding farewell is one difficult part today!
 You always did a great job here in the organization. Your contributions and dedication will always be a prime example for others. Farewell!
We would like to thank you for helping us achieve our milestones and make us a better organization. Farewell, and may success follow you everywhere!
You have contributed to this company personally as well as inspired others to make a difference. This organization will always remember you as a great employee!
You have always been so much fun to be around. Thanks for being with the company through its ups and downs. Goodbye and all the best!
I have never come across someone so intelligent and smart as you during my job life. You were great to work with and you have given us tons of memories to relive with. Wish you all the best for your future!
May this goodbye be only momentary. And may the coming day bring you all the success both personally and professionally. Hope to meet you soon!
I want to hunt down the head hunter who hunted you and tell him that he has managed the best ever hunt. Farewell!
The cold meeting room walls will be much colder without the warm presence of a colleague like you. Farewell!
We are definitely worried about how the performance of our team will decrease when a colleague and an employee like you leaves. But what is more important that you will always have a special place in our hearts forever. Goodbye and all the luck!
You leaving this job is a cruel reminder that every good thing comes to an end. You might not be my colleague anymore but you will always remain my good friend. Farewell!
I know that your life is going to be much more exciting in your new job but I highly doubt that you will find awesome colleagues like us out there. But on a serious note, we are surely going to miss you and your work here. Thank you for everything and all the best!
Our boss may be sad because of losing a hardworking and efficient employee, but we are sad because of your heart-warming smile which we will no longer see. Goodbye and see you soon.
The only way up is by chasing your dreams. And now that you have taken a giant step and found your dream job, you are much closer in achieving what you always wanted. All the luck and warmth for your future!
I hope you will incorporate the same enthusiasm in your new workplace as you did here. Wishing you all the joy and success
We are proud to have an employee like you as part of our team. Heartfelt congratulations and best wishes for your continued success.
Today our team is going to lose its sense of humor and its heartbeat. Farewell to the colleague who made every day seem like a treat.
Farewell to my favorite coworker. Still can't believe you're going. It just won't be the same without you.
You've not only been a colleague but a mentor and friend. It's going to be weird not having you around but I know we can't hold you back. Good luck with everything.
I hope that your next boss will hate you so much so that he'll kick you back here. Just kidding! Be good there and all the best for your new workplace.
It was a pleasure working with you and your loss will be greatly felt. Thank you for your time and dedication while you worked for us. Best wishes as you embark on a new challenge.
The memories we shared will always be treasured. You were a true friend to all and your new awesome salary is a telltale sign of that. While it is painful to bid you farewell, we know you're meant for bigger and better things. Good luck and do stay in contact.
As the final prank, we should tie you down so that you can never leave us. It was an absolute pleasure working with you. Goodbye!
We all wish that the head hunter, who hunted you down for the new job, call you up and ask you to forget the new job. You are the best troublemaker this team ever had and it would be a pity to let you go. We're pretty sure your new awesome colleagues will send you back soon enough but still, we bid you farewell!
Your leaving the company is the best thing to happen in a while. Finally, all of us can stop giggling and actually get some work done. Don't annoy your new colleagues too much. Please keep in touch!
It was a great pleasure working with a colleague who was so terrible that he made us look good in front of the boss. You are a true friend. We'll miss you!
I have seen you refusing an awesome salary and working hard to get where you are. You have the capacity of greatness and everyone who meets you know that. Good luck, buddy.
Your ambition scares me sometimes but I know you will go on to have a phenomenal career. You are going to be the next big thing even before you know it. Keep on working hard. Farewell, my friend.
Your words will always stay in my heart and guide me during tough times. I will remember your wisdom, guidance, and memories that we shared. Farewell!
You were always the seeker, the achiever. I know you have a lot of plans in life and I wish you go on to smash all of them. Good luck with all your future endeavors.
May your dreams remain big and your obstacles minor. We know that the new awesome salary is only the starting of a new journey. Stay true to yourself and your values and you'll surely go far in life. Goodbye.
Never stop looking for new opportunities and better work. You're meant for great things. It has been a great pleasure working and learning from you. Goodbye.
The world is your oyster. May you go on to have a fascinating, rewarding, & enriching journey at whatever you do. Wishing you all the best for your future.
Your achievements have bought our team great pride and satisfaction. Your ideas are far too good to let it go to waste. Share it, implement it, change the world. Don't hide the awesome person that we know you are. Thank you and goodbye.
Thank you so much for everything you've done for me. You're a wonderful boss. It's so sad to hear that you're leaving. I'll never forget you. Farewell, boss, and I hope to see you again soon.
You decided to move to greener pastures, but your departure will leave our grounds barren and dry. Farewell.
It has been a pleasure working with a boss like you. Thank you for making the workplace a fun place to be. I hope for your success in your new role. Good luck, and farewell.
You're moving away; this office is going nowhere. However, if you need someone to help proofread your work, don't hesitate to get in touch with us. Here's wishing you the best of goodbyes.
Wishing you the best in this next phase of your career. Congratulations, and best of luck.
Having fun and being happy here won't be as easy without a wonderful person like you around. The whole workplace will miss you. Goodbye, and all the best.
Having the privilege of working with you has been the highlight of my time here. Best of luck in your new position.
Monthly targets and performance appraisals will come and go, but the memories of working with a colleague like you will stay in my heart forever.
Let me take this moment to acknowledge the deep gratitude I have for your many kindnesses and unwavering support during all of the years that I worked with you. I wish you all the best. Goodbye.
Farewell Wishes for Teacher
Everything that you taught us will forever guide us to build a better future for ourselves and our families. Farewell to the greatest teachers of all!
You have enlightened so many hearts with the words you say. Teachers like you are the most precious assets for our country! Farewell!
You are not only a great teacher but also a great human being. There are so many things that we have learned from you! you deserve the best farewell!
Words cannot express our sorrow as we bid you farewell today! Your teachings will always light up the ways that lead us to a better future!
You contributed to shaping up an entire generation in this school. It doesn't matter where you go, your legacy will always be followed. Farewell!
Goodbye best wishes
We're sad you're leaving the company. You were a wonderful coworker. Goodbye and good luck!
It is sad to see you leave. The office won't be the same without you. Best wishes on your new endeavors.
It's been an absolute pleasure working with you. Missing you already and wishing you every success!
Farewell to one great employee. Your hard work and dedication were an important part of our team. As you turn the page in your life's story, we join together in wishing you every success in all your future endeavors.
It's really hard to say goodbye, to such a colleague and a friend. All my good wishes are with you!
It was a pleasure working with you and your loss will be greatly felt. Thank you for your time and dedication while you worked for us. Best wishes as you embark on a new challenge.
It is sad that you are moving, and we're wishing you much happiness in your new place. Good luck and stay in touch!
We'll miss your bright and cheerful face around here. Wish you much happiness in all that you pursue! Let us know where the road takes you.
Farewell Wishes to Students
Thank you for always trying to learn something from your mistake and choosing to be on your best behavior under every circumstance! I'll miss you here, son.
I hate that the year ended so soon! Cheers to the best class ever, the way you brought joy to us are both thrilling and great!
Most of the things in life aren't real headaches! A degree is a degree, a job is a job and diligent work is diligent work – as basic and immediate as it tends to be.
Thank you for not putting up your studies for tomorrow! You have been such a good student. I feel glad that I was your mentor for a time being! Good luck in the future, dear.
Thank you for giving not just your best shot but the best shot anyone could have gave! You make me so proud! Thank you for studying this hard! Best of luck for your future.
We believe that the instructions we provided would help you in your future studies. Good luck with your higher studies and I hope you keep on accomplishing greatness!

Farewell Messages for Friend
Farewell does not mean the end of our friendship. We have had a great journey together and we'll surely meet each other at the end!
Friends never say goodbye to each other. Because, deep inside the heart, they know that they'll be in touch forever! Good wishes for your future!
A true friend like you is a precious gift for life. My heart is weeping today knowing that you'll not be here with me anymore. Have a blessed new life!
We have many good memories with each other. it doesn't matter where we are, we'll always feel close to each other thinking about those memories! Goodbye!
You are going far away from me. But I know it's just a matter of time when we'll meet once again. Our friendship will only become stronger by then!

General Farewell Messages
Your skills were an asset. They prevented me from every upcoming danger. You will be heavily missed! Fare thee well!
Wishing you all the best in this new chapter of life. Farewell!
I will make sure in your absence I am able to manage and maintain this place as it was in your presence.
I can't believe you are leaving. However, I agree that it is such an exciting opportunity for you. Take care and miss me there. Farewell!
You are the best person and co-worker I have ever come across in my life. Farewell, brother.
Wishing you boundless success in every work you do.
It's a privilege working with you. Stay in touch always. Take care and message regularly. Farewell
You may no longer be a co-worker but you are forever going to be a friend.
You were a real treat to work with. Take care of yourself.
Having the privilege of working with you has been one of the most amazing times of my life.
Farewell, and Take care!
All the best for all future endeavors. Don't forget I am going to miss you so much.
A happy farewell to you. You are the best colleague I have ever worked with. May you excel in your life and achieve all success.
I am going to miss the amazing time we have spent while working together.
All the work, gossips, and help will be missed by me after my departure.
Wishing you a new journey full of thrills and adventure.
It pains me enormously to bid you farewell but as you are going to start a new phase of your career I wish you success in every deed you do. Farewell!
Let me take a moment and thank an amazing colleague and co-worker like you who has supported and helped me in doing every task. Take care dear friend. Farewell.
I wish you a path free of obstacles and full of blessings.
Wishing you a life full of happiness and joy as you begin a new journey in life.
If you like you can also read about https://wishespot.com/engagement-wishes/
Hi, I'm Tammy! Here I share some lovely and self-written Birthday Wishes & Quotes for you. Please do Share this webpage together with your family and friends.